Rising Stars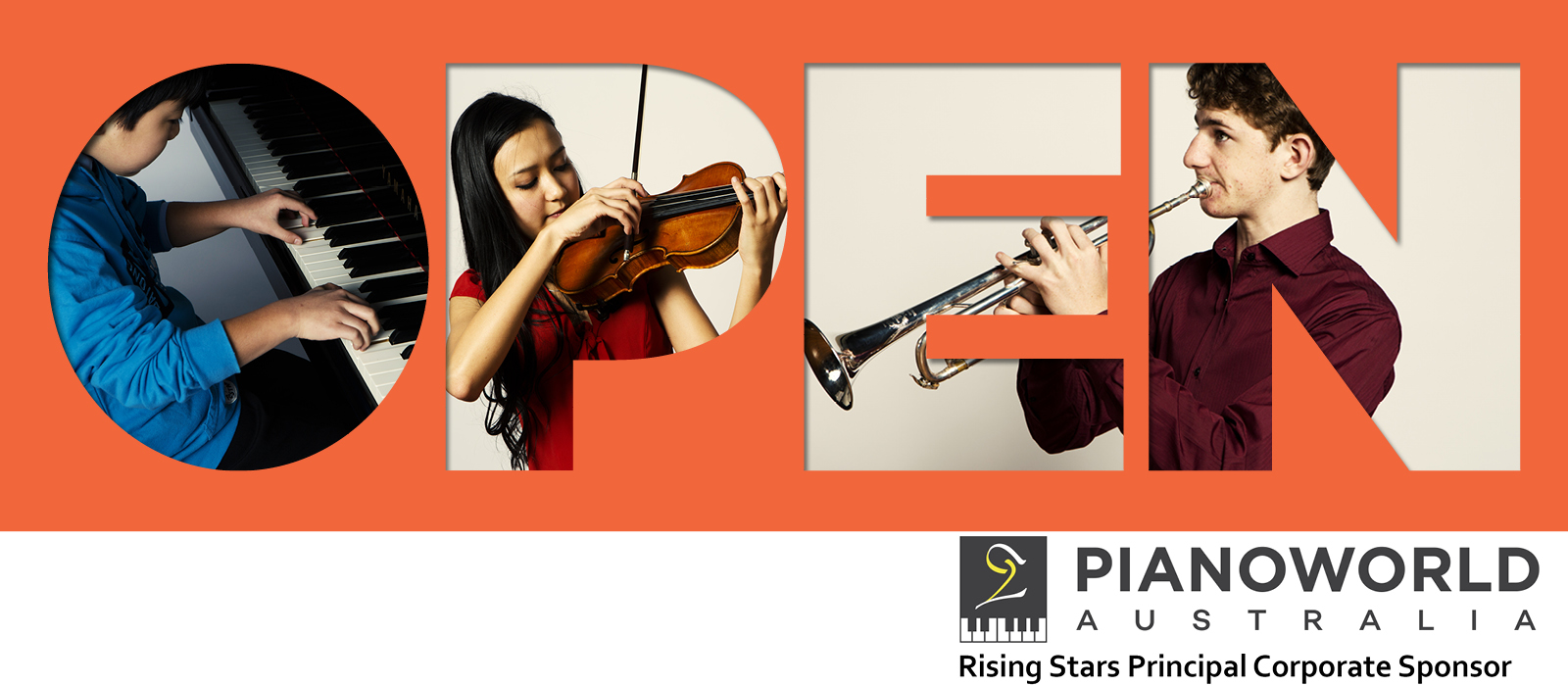 Rising Stars at the Con
The Rising Stars at the Con is a dynamic performance-based music education program. The program provides gifted school-age students with specialist tuition in a supportive environment that helps develop their musical and artistic skills.
At Rising Stars, we identify talent at an early age, laying a constructive foundation for a lifetime of musical achievement. Supported by the Sydney Conservatorium of Music faculty, the program is based on proven values of quality instrumental teaching, structured academic development, regular performance and the benefits of a strong and supportive musical peer group.
We also run a Rising Stars Junior program which identifies budding talent in young people. After developing technically and musically in the Junior program, it is hoped that these students will later progress to the full (Senior) Rising Stars program where they will be ready for regular performance opportunities.
The Rising Stars program runs for 14 weeks per semester, with 2 semesters each year and entry is by audition only. For more information, please refer to the 'How to Apply' page.
Rising Stars Program Structure
The Rising Stars program focuses on three essential elements:
1. Instrumental lessons
60 minute weekly individual lessons are given by Sydney Conservatorium of Music faculty, conducted in the studios at the Conservatorium. Lessons may occur whenever the student and the teacher are both available, and thus are not necessarily restricted to Saturdays.
Tuition is available on the following instruments:
Strings: Violin, Viola, Cello, Double Bass, Harp, Classical Guitar
Woodwind: Flute, Oboe, Clarinet, Bassoon, Saxophone
Brass: Trumpet, Trombone, Horn, Tuba, Euphonium
Keyboard: Piano, Organ
Students are also permitted to use the Conservatorium's many practice rooms for their private practice time.
2. Performances
Rising Stars students (excluding Junior Rising Stars) present weekly Performance Platform concerts on Saturdays during the semester. Students are encouraged to perform in these concerts as often as both the student and their teacher feel they are ready to do so. Students are supported and accompanied by professional associate artists. The concerts, which are free and open to the public, are held on Saturdays at 11am, 2pm and 3pm in the Conservatorium's state of the art venues. The concerts provide students with invaluable experience in rehearsal techniques, pre-performance procedure and stage presentation.
Aside from performing, students are part of the 'behind the scenes' concert activity, learning about concert procedure, etiquette and stage management. All Rising Stars students are expected to attend the concerts each week not only for inspiration but also to broaden their knowledge of all instrumental repertoire.
Students in the Rising Stars Junior program do not perform in the weekly Performance Platform concerts. At the end of each semester, they have the opportunity to perform in a Gala concert, accompanied by professional associate artists.
Rising Stars Students: Download a performance request form from the Forms page on this website.
3. Music skills
In small weekly group lessons, Rising Stars students acquire a knowledge of music theory and history, aural, sight singing and analysis – all essential for academic and musical development. Advanced players progress to seminars presented by professional musicians and musicologists. These lessons all occur on Saturdays between 9am and 2pm. Exact class times depend upon the level that each student is placed into, based on the results of their diagnostic test upon entry.

---
Junior Rising Stars
During the course of the audition where it is felt the student shows potential, but it is viewed they are not yet ready for the rigors of regular performance, they will be offered a place in Rising Stars Junior Program. The Junior program provides Individual Instrumental Lessons, Music Skills Classes and a concert performance at the end of each semester.
All students undergo the same audition process and do not specify a preference to join the Senior or Junior programs. The audition panel is responsible for allocating students to particular programs and instrumental teachers.